Exceptional Express Tanning
Cool Rayz Tanning Salon opened its doors in Spring of 2009 as one of the founding businesses of the Uptown Durant shopping area. Current owners, Chuck and Angie Carroll, purchased the successful tanning salon in February 2018. Cool Rayz Tanning Salon has been repeatedly voted "Durant's #1 Tanning Salon" by the Durant Daily Democrat's readers, including the most recent award in 2018.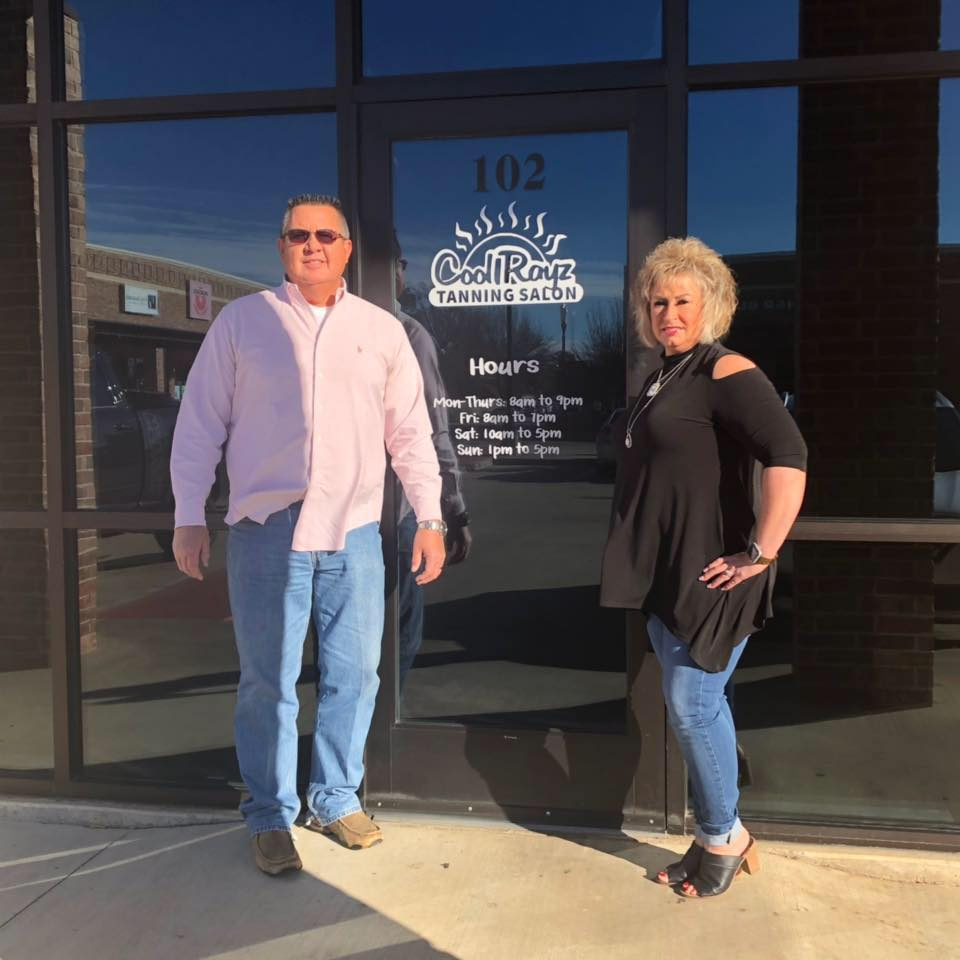 Our Promise

When you come to Cool Rayz, we promise that you will be greeted with a smile. A helpful staff member will also be ready to answer your questions. We promise a clean environment, quality sanitary conditions, and a pleasant experience. Our team guarantees to offer great services at reasonable prices. We are an established tanning salon dedicated to providing the services that will surely keep you coming back.

Sincerely,
Chuck and Angie Carroll, Cool Rayz Owners
Contact Our Tanning Experts Today

Make us your preferred tanning salon for exceptional services at reasonable rates. Email us today to discuss the tan that you want with one of our resident experts. With our latest technologies, unmatched expertise, and top-quality products, you can rest assured of getting remarkable services when you choose us. Contact us to learn more!